Squirrel, Bat, & Wildlife Removal Services in Braintree, MA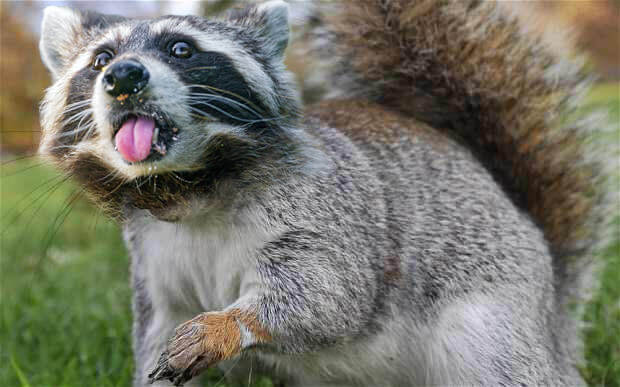 Braintree, MA is a city in Norfolk County and is located just outside of Boston. Braintree was the birthplace of two former United States presidents, John Adams, and John Quincy Adams. Today, it is bordered by Randolph, Holbrook, Weymouth, and Quincy. Braintree is home to about 40,000 residents and many families. Like other cities in the Greater Boston area, the houses in Braintree are often prone to wildlife invasions. 
If you find bats, squirrels, skunks, raccoons, and birds roaming in your home or backyard, contact Baystate Wildlife immediately. We specialize in the removal and exclusion of these wild lives. Baystate Wildlife also removes these animals humanely and releases them into the wild unharmed. We know all the tricks to successfully remove all types of wildlife from your home. If you're interested in our wildlife removal services, please give us a call at 781-830-6080.
Bat Removal Services in Braintree, MA
In many areas around Massachusetts, wildlife has bee pushed out of its natural home, and it's no different for bats. They often make their way into neighborhoods in search of shelter. Bats are small, but they can cause damage and sometimes carry disease. At Baystate Wildlife, we've got experience removing bats from all areas of homes. Our team ensures that bats can't return once we remove them from the premises. Contact us today if you've got bats in your Braintree home.
Raccoon Removal Services in Braintree, MA
Most people are familiar with how much damage raccoons can cause, they've probably gotten into your garbage cans at some point. They can usually be easily detoured by having your trashed locked and cleaned up, but sometimes they are in search of nests and find your property suitable. Raccoons are strong, can make small openings larger, and get into your attic and wreak havoc in your home. At Baystate Wildlife, we are experts in raccoon removal and exclusion to ensure that raccoons can't return once we remove them.
Squirrel Removal Services in Braintree, MA
When homeowners think of pests, squirrels aren't always the first animal that comes to mind. These small critters can cause a surprising amount of damage, though. Squirrels often travel in groups, so the damage that they can cause is exponential. At Baystate Wildlife, we are adept at handling squirrel infestation issues. We safely and humanly remove animals. Contact us today if you need squirrel removal services in Braintree, Ma.
Contact Baystate Wildlife For 24/7 Animal Removal in Braintree, MA
If you're a homeowner in Braintree with a problem with bats, raccoons, squirrels, or birds in your home, contact our team at Baystate Wildlife today. We offer 24/7 emergency services for those in need. Call us a (781) 830-6080 or using our online contact form.